Guys, this game is really cute. Oneshot is the story of a little kitty person named Niko. She is really well written as an actual child. She finds herself in a strange world, bearing their 'Sun,' which is actually a lightbulb. She is prophesied to save this world - or, is she? In the end it isn't a story about saving the world. It's about all of the individuals Niko meets and how she interacts with them.
I drew some fanart for the game and then a few days later, my little sister made me fanart for my birthday!
This is my sister's art. It's of Niko riding a Roomba!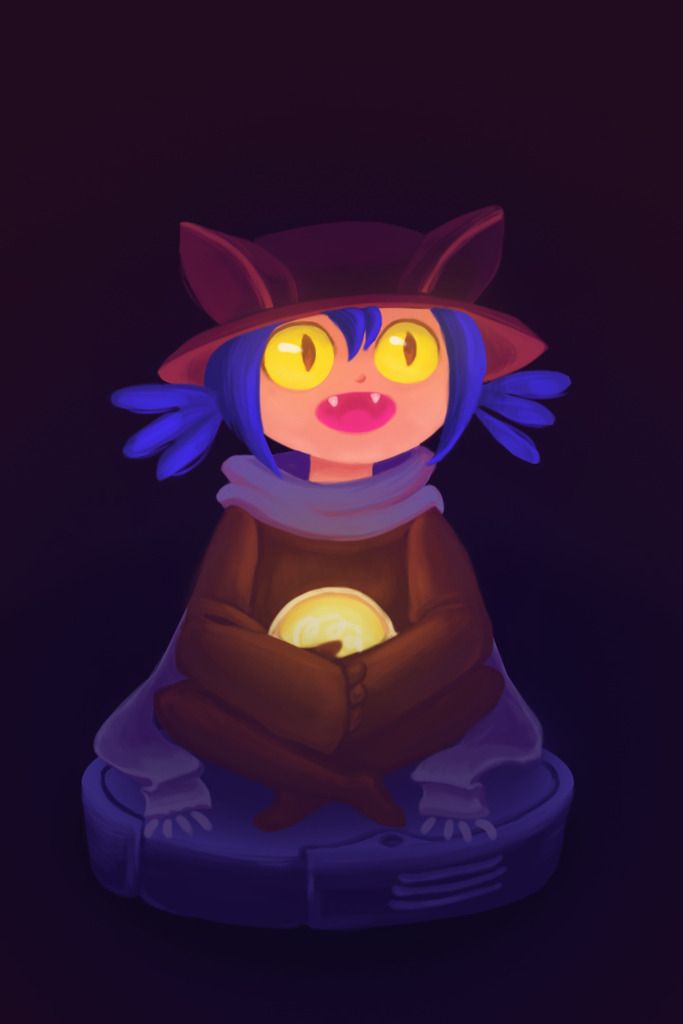 This is my fanart. It's of Niko and a plant-girl named Maize